Hello Readers,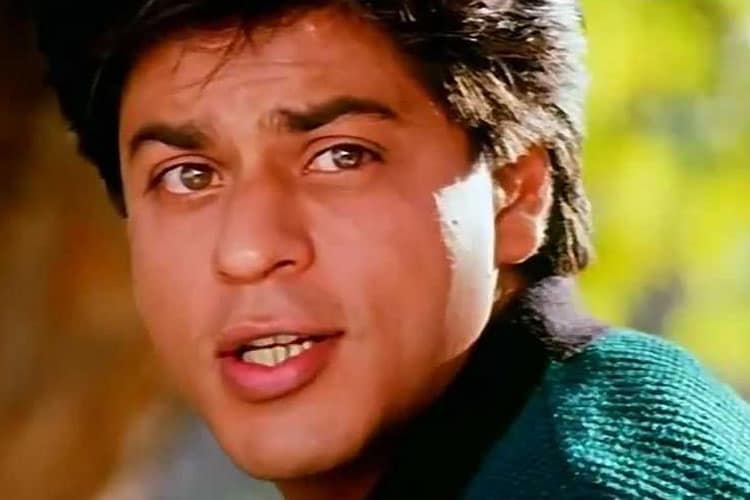 I hope you are doing well and had a beautiful weekend. So without giving an elaborate context to this post, I will come straight to the point.
I don't like to watch movies a lot because they are extremely time-consuming and sometimes the movie turns out to be a total waste of few hours of my life where I could do some other constructive stuff. However, I absolutely love Bollywood songs and I am never "not listening to music". Be it songs of Kishore Kumar, Geeta Dutt, Mukesh, Mohammad Rafi, Jagjit Singh, Talat Aziz, AR Rahman, Arijit Singh, Atif Aslam, KK, Sonu Nigam, Lata Mangeshkar and so many. However, whenever it comes to watching movies, I am very lazy. There are a few movies which I absolutely love and just keep rewatching them again and again and again. My list of favorite Bollywood movies includes DDLJ, Kal Ho Na Ho, Kabhi Khushi Kabhi Gham and similar kinds of movie where SRK plays the dream romance character. I love all those movies where romance is a perfect fairy tale. And SRK is synonymous with the term love and romance for me. All my favorite Bollywood songs are mostly love songs. A lot of my close friends do not like Shah Rukh at all while here I am crushing over him almost all the time. I don't love all his movies though, heck I haven't even watched all of them but my love for him is just unexplainable in words. I feel hurt when my friends don't appreciate him and I know it is wrong on my part because we are all entitled to our own choices because I also don't connect with a lot of things they connect with.
So yeah, I am not a Bollywood fan yet I love Bollywood for giving movies like Dil Se. Why I am talking about just Dil Se? Because I watched it and it made me go gaga over SRK and my friends gave such reactions that here I am on my blog writing absolutely random shit because yeah my blog, I can express my views. Hehehe. Anyway, I know a lot of you might have a lot of negative things to say about this post and a lot of hardcore SRK fans would be judging me for loving SRK on the basis of a few movies and not all of the incredible work he has done. My sincere apologies to both the groups of readers. There is no point in writing this blog post. The only thing you gotta take away from this post is that there is one amateur writer who is fangirling over SRK just because she watched a movie of his over the weekend.
Btw Fun Fact:
Amateur is a word derived from Latin word, Amar, which means love, love.
And it literally translates to doing things for the love of it.
This is the best thing I have learned today.
And I watch the SRK movies for the love of SRK and wrote the blog post for the love of it.
-AN AMATEUR IN ALL POSSIBLE WAYS
P.S. I know the thoughts represented here are not structured at all and I am in no mood to get them structured or edit it. Ignore the Grammar errors if you spot any. Listen to good songs and enjoy your Sunday! Toodles! 😀